Analyse
For us, flawless automation starts with fast, accurate and intuitive process analysis. Use the Hyland RPA Analyst to better understand your organisation's processes by documenting them intuitively at click level. From there, share or export the process logic and technical values to create pre-defined workflows for fast bot development.

Build
Quick and easy bot building using drag and drop. With the Hyland RPA Designer, you can edit all documented processes from the Hyland RPA Analyst and create brand new automation in an instance.
Focus: Design powerful, precise process scripts, as well as efficient and error-free software bots.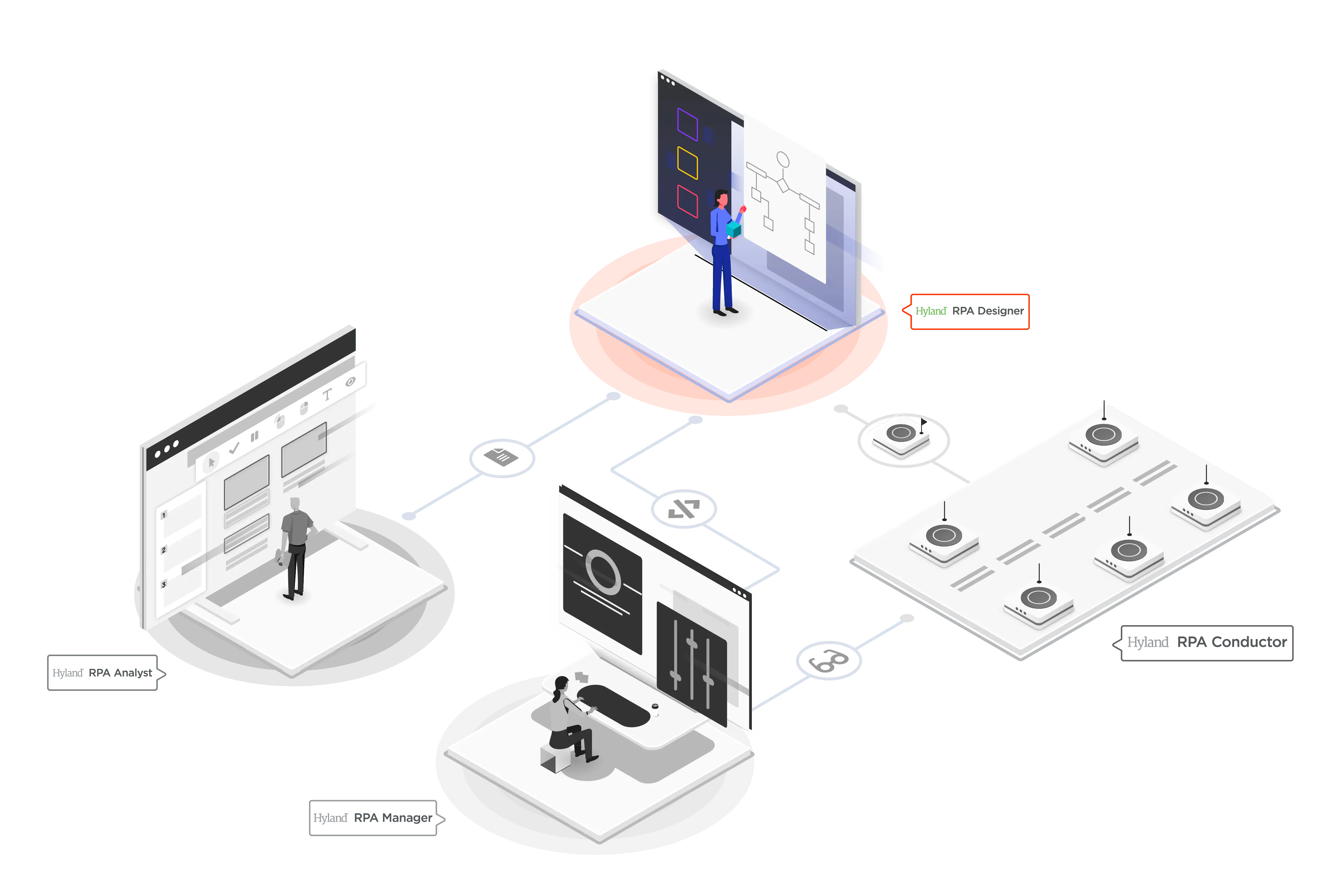 Run
Perform automations. Perfect for unattended or attended automations, our software bots work hand in hand to handle more processes simultaneously with less hang ups.
Focus: Enjoy maximum productivity and exceptional efficiency, focused on scaling up through maximum utilisation of your bot farm.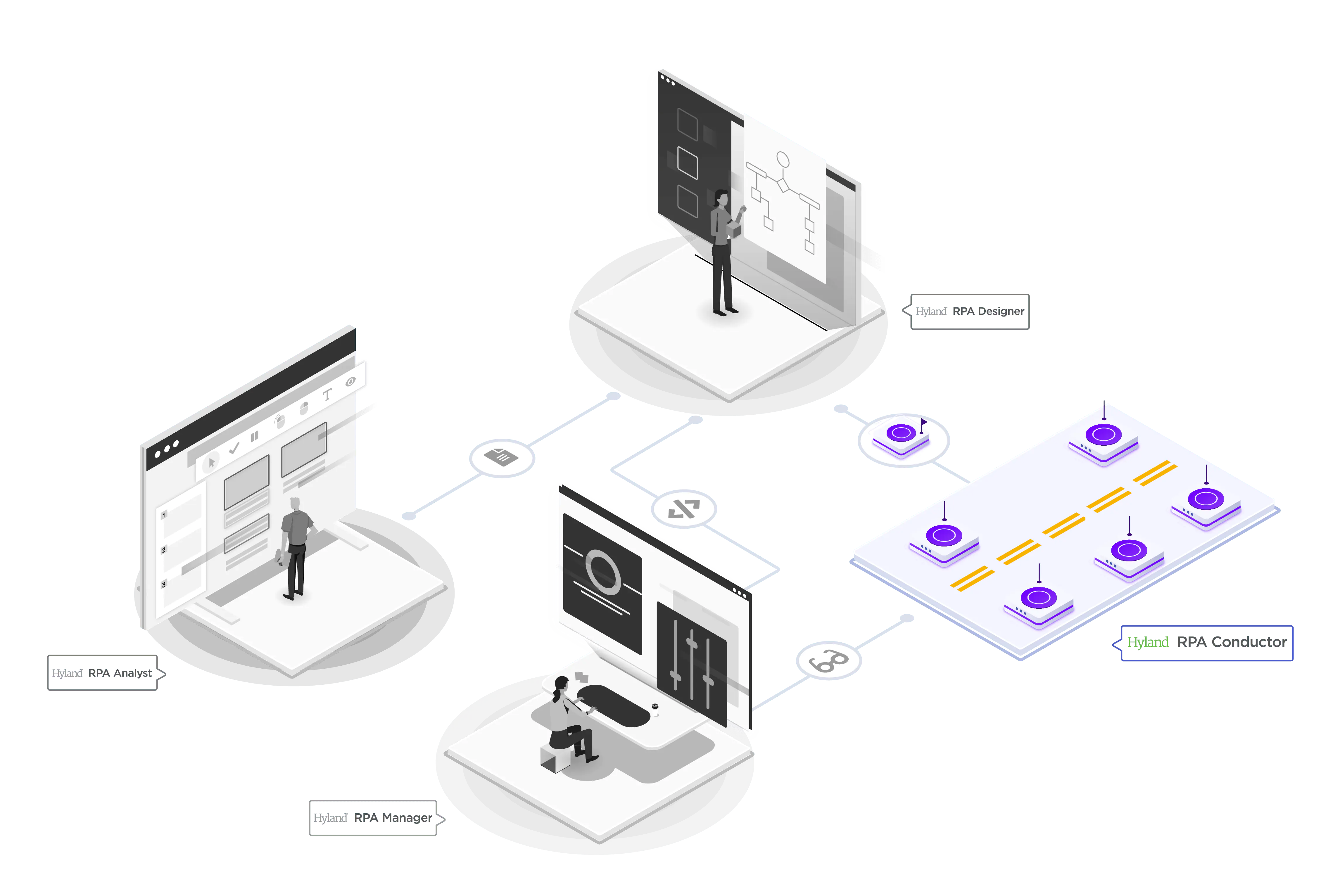 Manage
The Hyland RPA Manager is your premiere management solution designed to help you orchestrate your software robots with ease. Use the real-time dashboard for live monitoring and intuitive management of your automations.
Focus: Heal, control manage. The Manager helps you to repair and regulate bots with minimal effort.